We provide road transportation to just about anywhere on this map of Belize.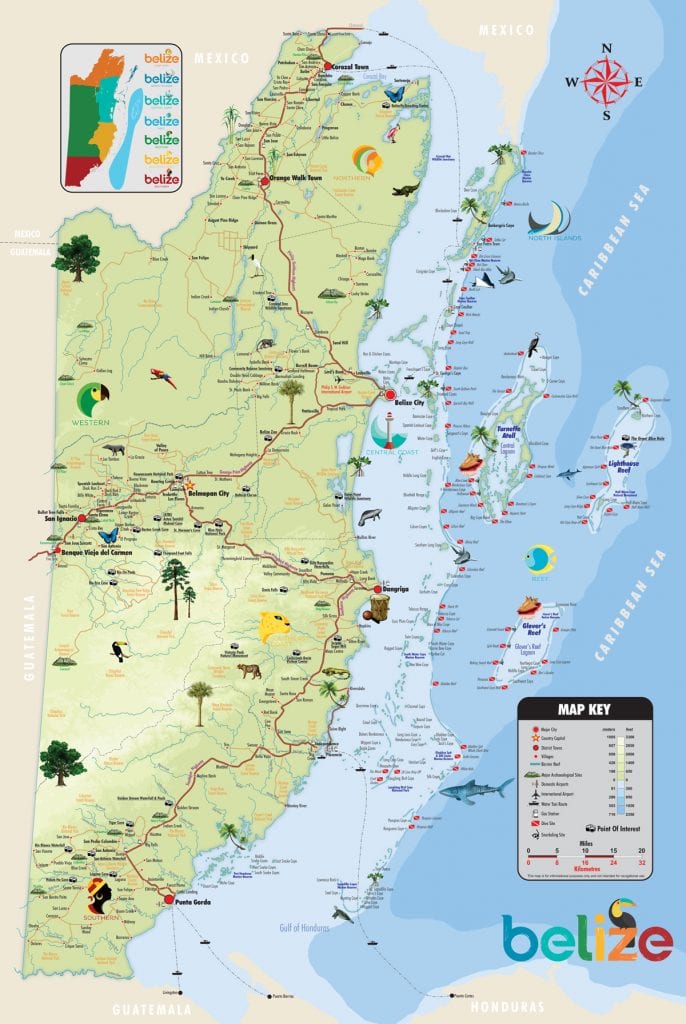 Transportation between San Pedro and San Ignacio.
 An incredible journey made possible by taking the water taxi; San Pedro Belize Express or Ocean Ferry from Belize City. Here Our shuttle links you to this island destination. This is perfect for any looking for some beach and jungle time. Travel time is about four (4) hours, covering a hundred and seven (117) miles, traveling from the west to east then to the north along the coast of Belize.
Transportation between Caye Caulker and San Ignacio.
 A little shorter distance than Ambergris Caye. Anyone looking for transportation would have the Water taxi in Belize City. Our shuttle service is the most convenient way of getting there from San Ignacio in the west.
Transfers between Belize International Airport and San Ignacio.
 We will be there for your arrival or departure flight. Shuttling you not just to San Ignacio, but Placencia and Hopkins as while. Drive time is about three (3) to four (4) hours, traveling either westwards or southwards depending on your destination.
Transfers between Placencia and San Ignacio.
 Travel on three (3) of Belize major highways. Drive time is approximately four (4) hours and about a hundred and eighteen (118) miles. Many travelers think of this journey as a road trip, integrating it into their vacation.
Transfers between Hopkins and San Ignacio.
 Travel to Hopkins from San Ignacio or the International airport also takes you on three of Belize major highways.  This route is the same route you will take if you are traveling to Dangriga Town. It's about a three and a half (3.5) hours ride, traveling north before turning west if we are driving from Hopkins to San Ignacio.
Transfers between Orange Walk, Corozal, and San Ignacio.  
Contact us for transfer trough-out our beautiful country.