San Ignacio Town
Tourist-friendly towns in Belize
Transfers to and from San Ignacio Town, Hotels or Resorts is a top choice among travelers in the country. Our San Ignacio Shuttle separates your inland experiences with the beach -as San Ignacio town is the ultimate inland destination.
Book transfers as well as tours with Explore Inland Tours to make your transfer more interesting.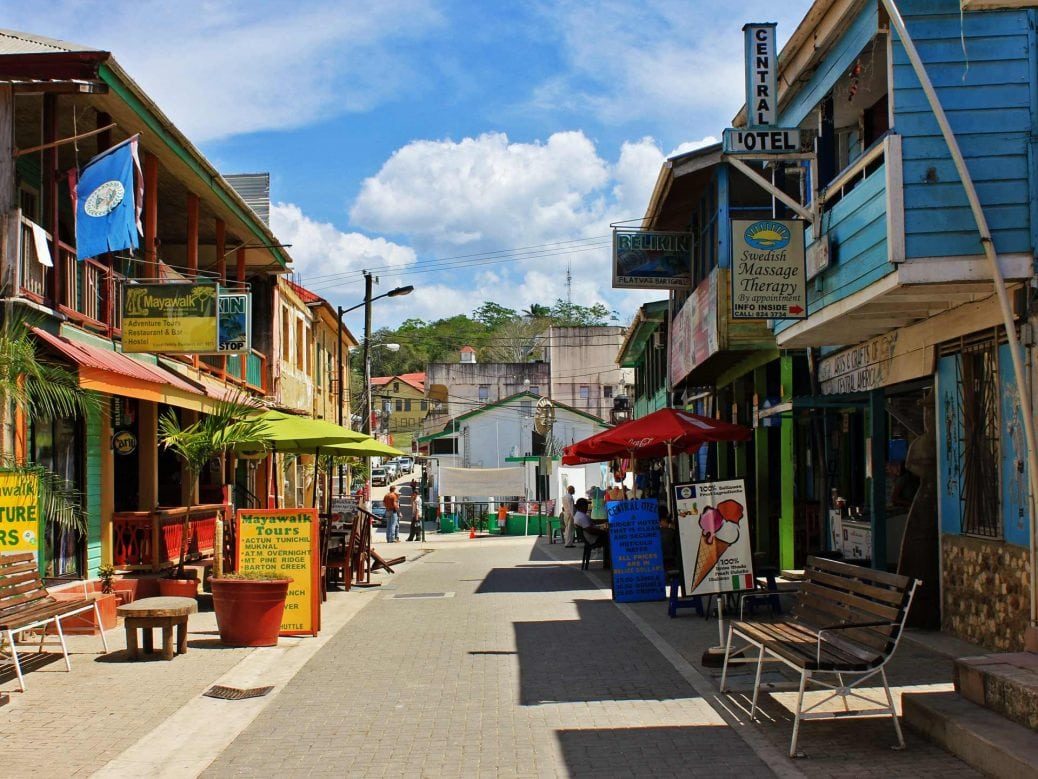 Taking our shuttle to or from Placencia, you may want to include a Mayan Ruin to make the most of your time in our beautiful country.
San Ignacio is a small town in the Western region of Belize. San Ignacio, or Cayo as it is often called locally, is on the Macal River and makes a good and affordable base for exploration of the stunning regions around it, with plenty of day trips to be taken and several decent tour guides willing to take you. It's also an important transit town en route to or from Guatemala. Cayo is known for having a multitude of ruins, caves, and rivers all of which can be explored by travelers.
Our parent company, Explore Inland Tour, conducts day trips to many of these sites and attractions. All tours depart early in the morning and return in the afternoon.
San Ignacio is one of the most tourist-friendly towns in Belize, with a variety of restaurants keeping longer hours than in many other towns. There are a wide variety of restaurants, and many have both vegetarian and non-vegetarian options.
Book a tour! Book a Shuttle! We offer only the best. If you're vacationing in San Ignacio Town or any other place in the Cayo District, you can book a private transportation.
Your Driver Sergio Paiz, is a skilled driver and tour guide. His credentials make him perfect for an exciting drive in Belize. He will show you points of interest, and explain the culture of Belize as you pass settlements along the highways.
Book Your San Ignacio Today
Private Shuttle Transfer to or from San Ignacio Town made EZ with Us. We also do pick-up and drop-off to Hotels and Resorts.