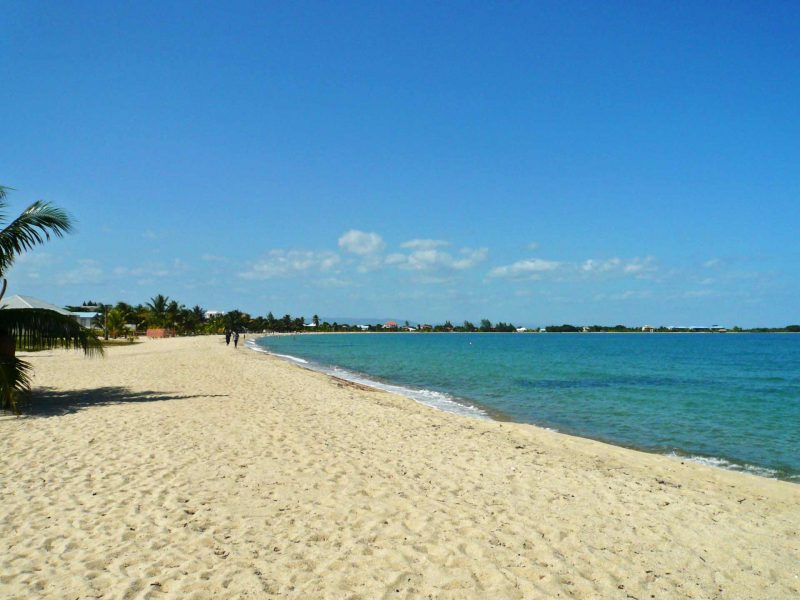 Why choose us?
San Ignacio Shuttles is the only private transportation company that provides a cooler with local drinks for their customers during your transfer to Placencia either from Belize International Airport or Water Taxi in Belize City.
We have some of the most experienced drivers. All our drivers are trained to drive in day and night on all our high ways in Belize.
Belize City to Placencia flights
The Hoky Poky is also a water taxi transfer passenger from near Independence Village to the Peninsula.
Book Shuttle Today!
Shuttle to or from Placencia Peninsula and its Resort or Hotel
Transfer to Placencia
Placencia is a highly recommended visitor destination among travelers. Our Shuttle service offers private and shared shuttle to the peninsula and its hotels and resort from Belize City, San Ignacio Town, and many other destinations.
Placencia a charming town that was once a small, sleepy fishing village, which now transformed into Belize's most spectacular beach adventure destination.
The eastern side of the Placencia Peninsula is a long expanse of white sand beach with thick mangrove in most areas. The western side is bounded by a long narrow north-south trending bay of the Caribbean Sea. A significant settlement on the peninsula is the Garifuna village of Seine Bight.
Booking a transfer with Placencia Shuttle also presents you with many easygoing attractions: cave tubing, zip-lining, Ruins or even a stop at the Zoo or the Inland Blue Hole. Enjoy nature's sights and sounds from a more relaxing point of view. Our Placencia Transfer Service and tours will happily take you where your heart desires.
Placencia Shuttle
Rate: please contact us
Transfer Time: Belize Intl Airport approx 3hrs. - San Ignacio town approx 2hrs